OUR SYSTEM


Direct from the Cloud database you can enjoy navigating your Financial Records
wherever you're whenever you want.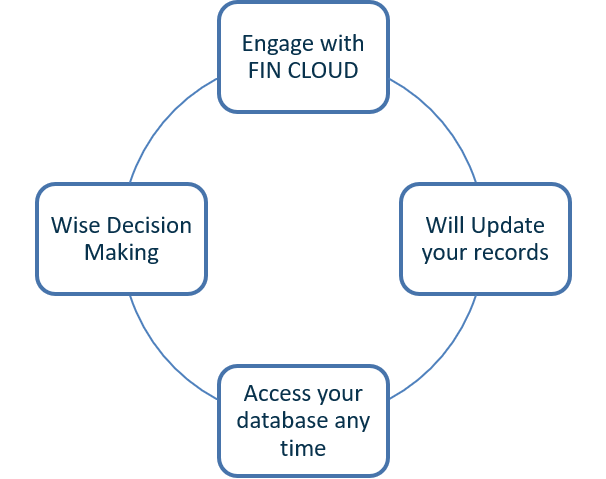 The concept of high-level integrated architecture, to satisfy the needs of fetching inter-connected information, within various departments of an organization, has given a great relief to millions of users.
Odoo is a license-free software combining all the features of traditional ERP as well as providing additional modules for the business aspects.
It is widely accepted nowadays to manage different scale companies. Not only in the Production Sector but also in Service Sectors, Educational, Health, Logistic and almost in all major sectors, this versatile software has been accepted wholeheartedly. Ever up-to-date source code available, ever-expanding modules, facilitates fully customization abilities are the major aspects of Odoo. It was formerly known as Open ERP but renamed as Odoo in May 2014 after launching of version8. Odoo today is growing so fast by releasing its new stuff of extendibility that serves the majority of its clients needs.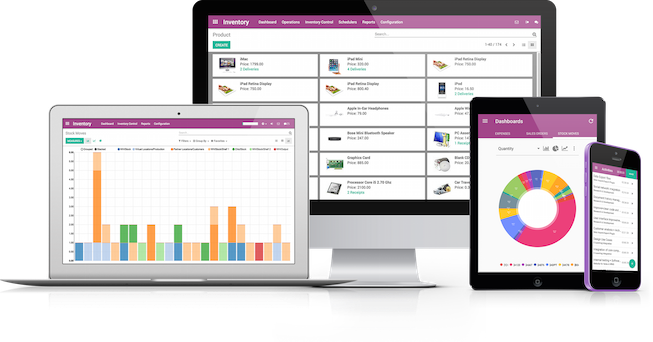 One of the major advantage that FIN CLOUD provides with its unique system "Odoo" is easy access everywhere even thru your mobile or any smart devices, include Apps:
- Accounting
- Sales
- Purchase
- Inventory
- Assets Management
- CRM
- Human Resources
- Project
- Manufacturing